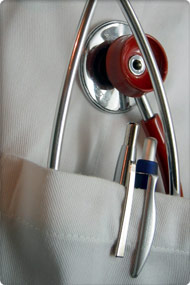 About Abraham Research, PLLC.
Company History
Abraham Research, PLLC has over ten years of experience in clinical trials and research. The founder and medical director had always been involved in research and in the academe early on in his career. He has a background in public health (BS Public Health) and has several peer reviewed publications to his name. He is a volunteer Associate Clinical Professor of Medicine at the University of Cincinnati College of Medicine and a volunteer faculty at the St. Elizabeth Medical Center Family Practice Residency Program, while in private practice at Fragge Allergy and Asthma Clinics. His collaboration with the University of Cincinnati College of Medicine in a longitudinal epidemiologic study subsequently led to the establishment of Abraham Research.
With an emphasis on providing high quality work, focusing on subject safety and ensuring a positive experience throughout the process, Abraham Research has gained the confidence of research sponsors and participants alike over the past several years.