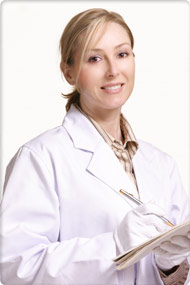 About Abraham Research, PLLC.
Careers
Our vision is to be the premiere Northern Kentucky clinical research investigative site. Central to this vision is the organization's foundation, which is largely based on the strengths of each individual in the organization. We are building this foundation: we desire people with integrity and a commitment to excellence. Candidates should have the ability to work both independently and as an integral member of a team of professionals.
Positions:

Clinical Research Coordinator

CRCs typically perform tasks as:

Site Preparation
Patient screening and recruitment (external or from database)
Patient enrollment
Conducting study visits
Maintaining and dispensing drug supplies
Completing and ensuring the quality of case report forms
Maintaining source documents
Ensuring site quality
Clinical Research Assistant
There are currently no positions available but we are continually seeking and looking to add motivated and like-minded qualified associates to our team as we anticipate significant growth in the near future.

Email resume with a cover letter to info@abrahamresearch.com
(Word or PDF format)
Subject: RESUME (Position)